For Dietitians
I love supporting other clinicians in growing your skillset as a dietitian, building your private practice, and making it easier for you to support your clients!
If you're
Working with clients who struggle with an eating disorder or disordered eating and want more support…
Working towards your CEDRD certification…
Wanting to learn more about a Health At Every Size® (HAES) approach, intuitive eating, or weight inclusivity in nutrition care…
Wanting affordable resources to use in private practice- and don't want to waste time researching or recreating the wheel…
Then I have resources for you!
If you're looking to learn more about clinical supervision, click here (or on the image below).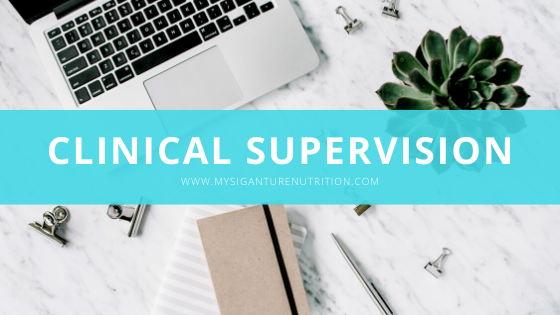 If you're looking for resources for private practice or to support your work with eating disorder clients, click here (or on the image below).